Meet the veterans who served their country – then got deported
U.S. Military Veterans regularly get deported. They deserve better.
November 11 is Veterans Day, a day to honor those who have left their families and have risked and given their lives for the safety of Americans.
And yet many of them, rather than receiving the honor they deserve, are turned upon by the government.
Many U.S military veterans who have been deployed to countries like Afghanistan, Iraq and Vietnam, have been deported for the last three decades.
Yes, U.S military veterans can be deported – despite offering their lives and serving the country they grew up in.
Now many veterans are stepping up and speaking out, trying to help other military veterans who are currently facing deportation or have already been deported.
Alexander Heaton, 30, is one of them, fighting for the rights of more than 30 U.S. military veterans forcing deportation.
Heaton left the United Kingdom when he was seven years old. At the age of 17, he joined the Marine Forces, already a green card holder. Heaton was deployed to Iraq for two years. Heaton was lucky – he was able to obtain citizenship during President George Bush term.
Now Heaton is fighting for his fellow Veterans who weren't as lucky. He helped create the Veteran Action Coordinating Committee (VACC), a group of veterans fighting for their rights.
"We partner with other organizations to work together to pressure our lawmakers, to make sure our veterans stop getting deported and get the treatment they need post-war," Heaton explained during an interview with Beyond Borders.
According to the Department of Defense, there are around 18,700 legal permanent residents in the U.S. armed forces.
Often times, these veterans come back from war with terrible physical, psychological and emotional conditions – and many of them do not get the treatment that they need. Their everyday lives are severely impacted by post-traumatic stress disorder (PTSD) and other incapacitating conditions.
"Within the military, you have this culture where often times you don't seek help," Carlos Luna, President of Veterans Building Community and member of the Green Card Veterans said during an interview with Beyond Borders. Luna is a himself a veteran.
"You do it yourself. The change is drastic. There are so many things going on that you can't even express. So you find ways to get away from it like alcohol, hard drugs, or overworking to heal yourself."
But even though they hold legal permanent residency, these veterans can face deportation after committing a crime – no matter how minor that crime is.
This shouldn't happen. Legal permanent residents of the United States are entitled to US citizenship after serving in the military – but it's not granted automatically, and many veterans don't realize they have to apply.
"Many believed they became citizens by nature of their service and oath – some were told as much by their recruiters – and were never informed otherwise," a 2016 report by the the ACLU of California, titled "Discharged, then Discarded", states.
"They should all be U.S. citizens today, at home with their loved ones, but they languish in unfamiliar and often dangerous foreign places, unable in many cases to speak the native language, because of bureaucratic bungling and government indifference."
The report also found that the government "lost, misplaced, or failed to file! the applications of many veterans applying for naturalization.
Migrant service members serve their elected country with profound loyalty – with a dropout rate nearly half that of U.S. citizens.
"Noncitizen soldiers have also served with great distinction, with immigrant service members accounting for 20 percent of all individuals who have been awarded the Congressional Medal of Honor".
And yet, without citizenship, even minor crimes can get veterans deported – no matter how long or how honorably they served, and no matter how many decades they have lived in the country.
The Veteran Action Coordinating Committee is one of several organizations shining the spotlight on this problem. Each week they share a personal story from a U.S. military veteran who was deported.
"The 'deported veteran of the week' is an initiative we have put in place to put a face on the issue," Heaton told Beyond Borders.
This task is not an easy one. The organization has to gather resources and find volunteers who can travel to different countries such Mexico, Haiti and Dominican Republic to reach out to deported veterans, and not all of them are.
Heaton gave Beyond Border permission to share some of the stories of veterans they have met along the way.
All Veterans deserve our respect – but some get it more regularly than others.
On this Veterans Day, we invite you to meet some of the U.S military veterans who risked their lives for their country –  and were then kicked out.
John Edmund
John Edmund served in the U.S. Navy at the age of 16. In 2008, he enlisted in the U.S. Army. Edmund was deployed to the Persian Gulf, Korea, and Afghanistan.
After returning from war, Edmund fell on the wrong side of the law and was arrested. He was then deported, sent back to Belize despite the years he spent serving this the U.S.
Arturo Valles
Arturo arrived in Texas when he was four and gained legal permanent residency. He served in the U.S. Army and joined the 101st Airborne Division (Air Assault), and was deployed to Vietnam.
After the war, Valles struggled with Post Traumatic Stress, and his issues led to him being arrested. He was deported to Mexico – despite spending nearly his entirely life in the U.S.
"Since his deportation in 1977, Arturo has lived on the streets of Juarez – unable to receive treatment for his experiences in Vietnam, and unable to see those friends he was deployed with."
Miguel Pérez Jr.
Miguel Pérez is currently at an Immigration and U.S Customs Enforcement (ICE) detention center where he is facing deportation to Mexico. Perez was deployed to Afghanistan in 2002-2003. He was part of Charlie Company, 2nd Battalion, 3rd Special Forces Group.
After coming back from war, Pérez suffered many injuries including emotional trauma. He was arrested with a drug charge.
After being released from jail, Pérez thought he would see his family. Instead, he was sent to an immigration detention. His health is deteriorating.
"He is severely depressed. He's got PTSD and he should be getting medical treatment," Pastor Emma Lozano from the Lincoln United Methodist Church told Beyond Borders over the phone.
Lozano has been an immigration advocate, and is doing her best to help Perez's family to raise their voices and make sure Perez is not deported.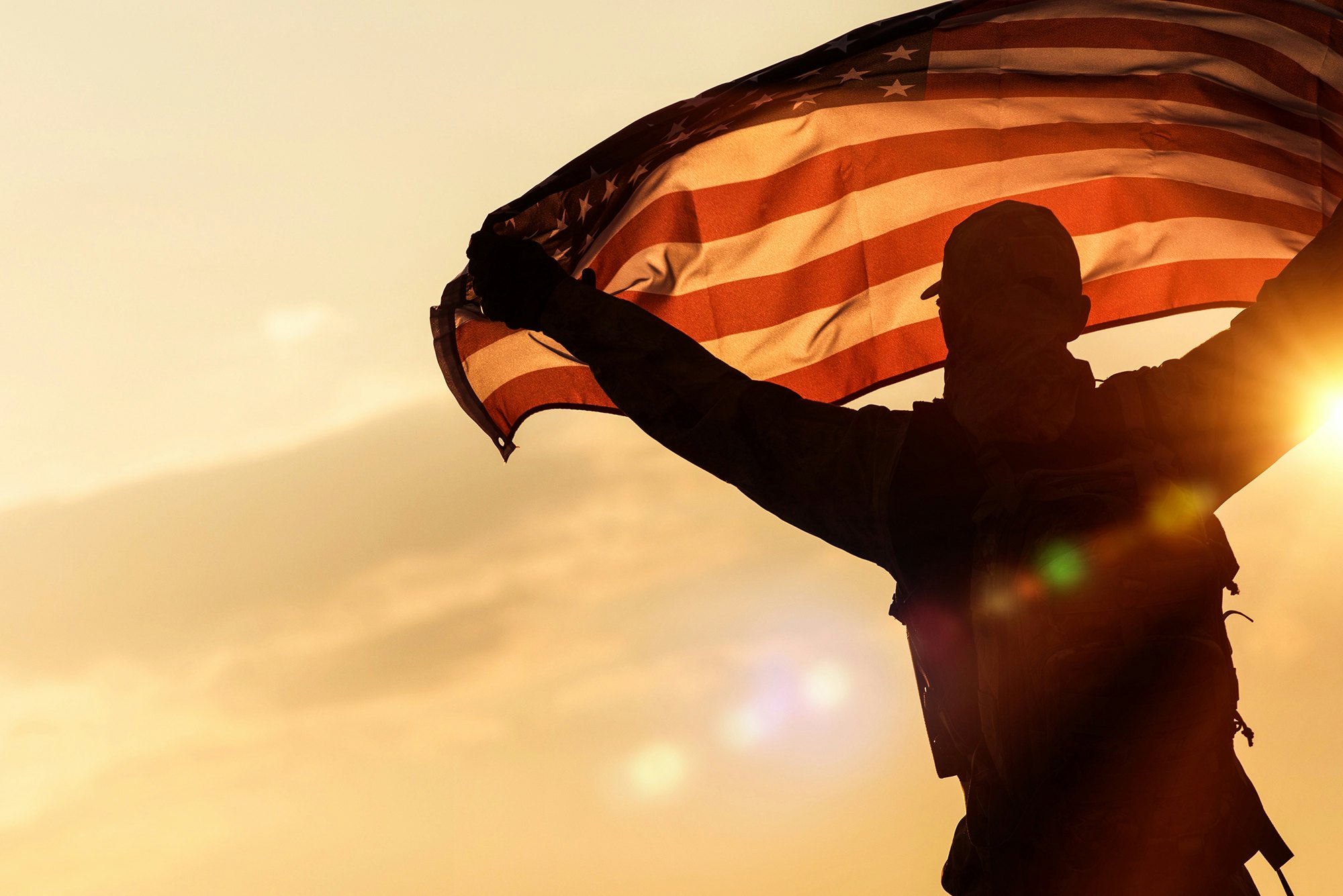 The U.S. Veterans immigration movement has been growing the last few years. There are many organizations that are working hard to raise awareness about this issue.
Please take a moment to visit some of them and see how you can help.
Happy Veterans Day to all those who fought for the U.S.!
Published on Nov 10th, 2017
Photos provided by Veteran Action Coordinating Committee. Story by Maria Montañez.